Posted by George Shaw on Apr 29, 2016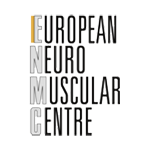 A global FSHD Registry Framework
Workshop number 225
18 - 20 November 2016
See: Travel Grant
The European Neuromuscular Centre (ENMC) has awarded a grant co-written by Rosella Tuppler from Università degli Studi di Modena e Reggio Emilia, Gregory Block and Abbi Engel from Friends of FSH Research, June Kinoshita from the FSH Society, and Libby Wood from Treat NMD in the UK. The purpose of the grant is to convene all key stake holders in charge of FSHD patient registries throughout the world to discuss expanding the core set of data that is collected within those registries.
Registries are traditionally thought of as contact databases to recruit patients for studies to test efficacy of a disease intervention. However, since these databases can also collect other information about patients (like information on specifics of their disease state) the data can be quite powerful when collected over time, and ultimately informs researchers or clinicians on the state of the disease.
Given that FSHD has considerable variability in presentation, the global funding community focusing on FSHD has agreed that patient registries are top priority,
AIMS OF THE WORKSHOP
Analyse the experience and the results of patient's self-reported registries and clinician-guided registries including discussing the relationship between patient and physician reported data.
Update the TREAT-NMD recommended dataset for FSHD to be better capture clinical variability and support trial readiness.
Increase collaboration among established research groups and patient advocacy organizations internationally.
Review the logistical hurdles of aggregating and de-identifying global patient data.
Create the foundations on which to establish a global registry for FSHD.
Establish working groups to review and monitor global registry adoption and compliance.
WORKSHOP DELIVERABLES
Lay report.
Full workshop report submitted for publication in Neuromuscular Disorders.
Define the next steps towards establishing a global registry for FSHD, including agreement on future workshops needed and formation of task forces to address outstanding issues including updated standards for genetic diagnostic and standardized clinical assessment.
See Lay Report