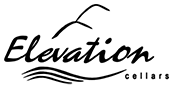 2023 Gala Dinner & Auction
January 28, 2023
Hyatt Regency Bellevue
It was another fun night with all of you. We very much appreciate and depend on your support. This year the auction raised over $450,000. In addition, the sponsors you see here also donated over $125,000!
So a total of over $575,000.
Thank you for joining us in investing in research for a cure for FSH Muscular Dystrophy, the most common form of muscular dystrophy affecting over 750,000 people worldwide.
Featured wines from Elevation Cellars
Stuff For You
Now available - Awesome FSHD Research T-shirt with the below logo. Proceeds going to further FSHD research. Click here to view the options.
The Muscle Cell Pendant was created by an artist for one of our annual auctions. The textures of the pendants are created from an image of the muscle cells of patients diagnosed with FSHD.