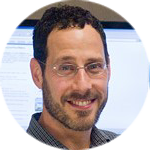 Medical Physicist
Seattle Children's Hospital
Dr. Seth Friedman is a medical physicist at Seattle Children's Hospital. He runs the Radiology Clinical Research Imaging Core, a campus-wide resource under the Center for Clinical and Translational Research.
Friedman was previously at the University of Washington in a research associate professor capacity within the Department of Radiology. His 1997 PhD was one of the first studies to demonstrate that magnetic resonance spectroscopy could be used to evaluate unseen tissue injury in head trauma and that the degree of change was associated to neuropsychological deficits and ultimate outcome.
Friedman's recent work seeks to coordinate novel uses of imaging focused on a wide-range of neurological and systemic disease conditions (e.g., growth hormone releasing hormone treatment with aging, mitochondrial disease, thalassemia, facioscapulohumeral muscular dystrophy (FSHD), pyridoxine dependent epilepsy).
Friedman's current National Institutes of Health–funded work examines inhibitory neurotransmitter changes in pediatric concussion and a multi-site study of FSHD integrating MRI and blood/tissue-based measures.