Posted by Friends of FSH Research on Nov 5, 2019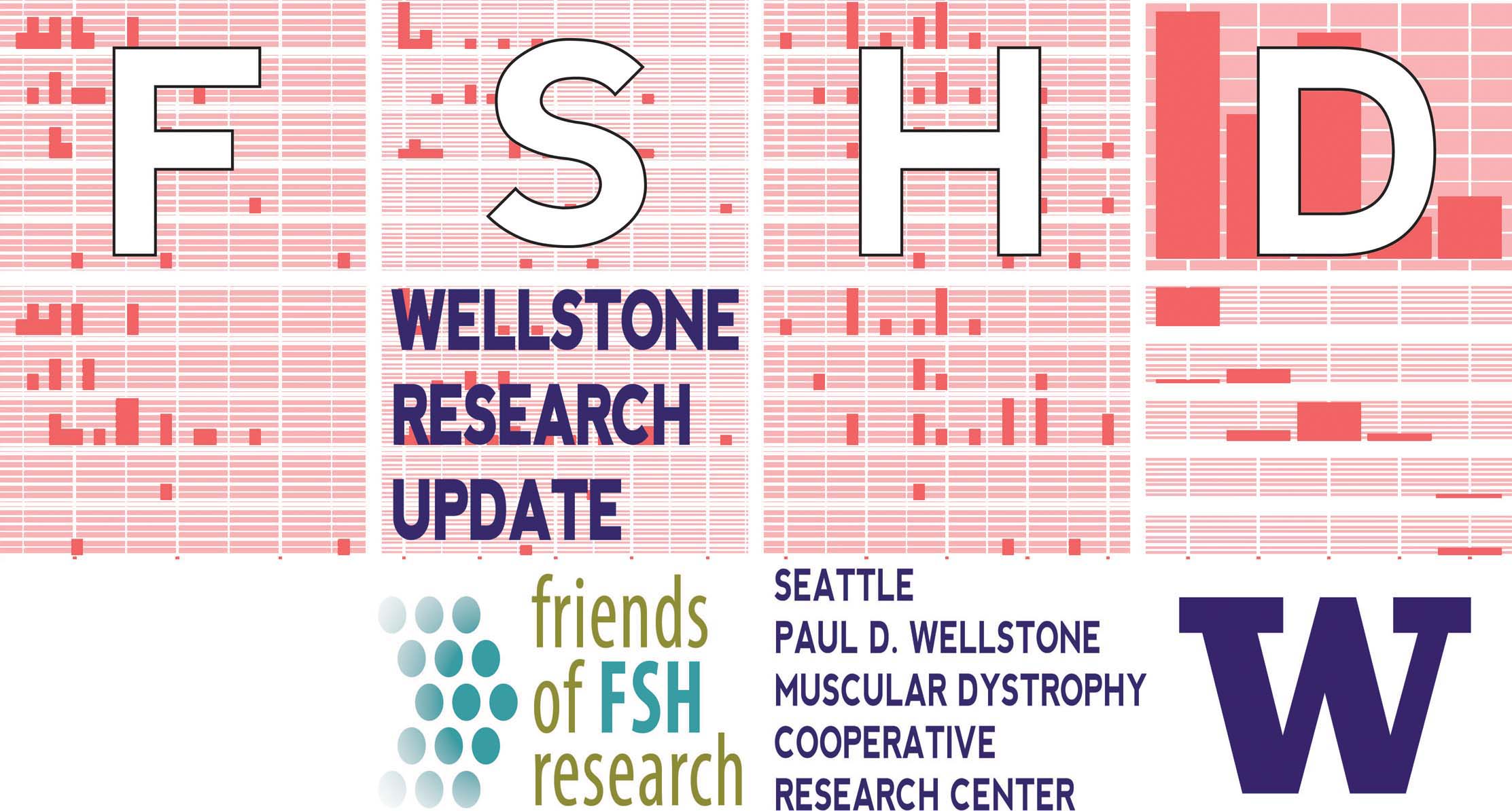 Location: Rainier Room
Hyatt Regency Lake Washington
Time: 1 - 4 pm
RSVP
Please join the Seattle Wellstone Center along with Friends of FSH Research in a Research Update on January 25, 2020 prior to the auction. We will discuss recent research advances and the FSHD Clinical Project of the University of Washington NIH-funded Paul D. Wellstone Muscular Dystrophy Cooperative Research Center.
Agenda
1:00-1:15


Welcome
Jeff Chamberlain, PhD
Director, Wellstone Center
Professor of Neurology, Medicine, and Biochemistry
McCaw Endowed Chair in Muscular Dystrophy
University of Washington

1:15-2:15

Treating FSHD by targeting histone demethylase
Danielle C Hamm, PhD
Post-doctoral Fellow
Wellstone/Friends of FSH Fellow
Fred Hutchinson Cancer Research Center
Epigenetics in FSHD
Peter Jones, PhD
Associate Professor
Mick Hitchcock Endowed Chair of
Medical Biochemistry
University of Neveda, Reno
Ribosome footprinting in FSHD
Sujatha Jagannathan, PhD
Assistant Professor of
Biochemistry and Molecular Genetics;
University of Colorado

2:15-3:40

Using Networks to (Re)solve FSHD
Jeff Statland, MD
Associate Professor of Neurology
Kansas University Medical Center
Fulcrum Therapeutics: Losmapimod to treat FSHD
Michelle Mellion, MD
Medical Director
Fulcrum Therapeutics
FSHD Studies at UW
Leo H Wang, MD PhD
Associate Professor of Neurology
University of Washington

~3:40


Round table
2020 Vision: What do you see happening in FSHD in the next five years
The meeting will be held prior to the Annual Auction at the Hyatt (Hyatt Regency Lake Washington at Seattle's Southport), and will concluded with plenty of time to get ready for our Annual Auction at 5pm.
Please sign up via this RSVP for the Wellstone Meeting to help us know if we need a larger room. Thank you!