Posted by Gregory J Block MSc PhD on Nov 28, 2017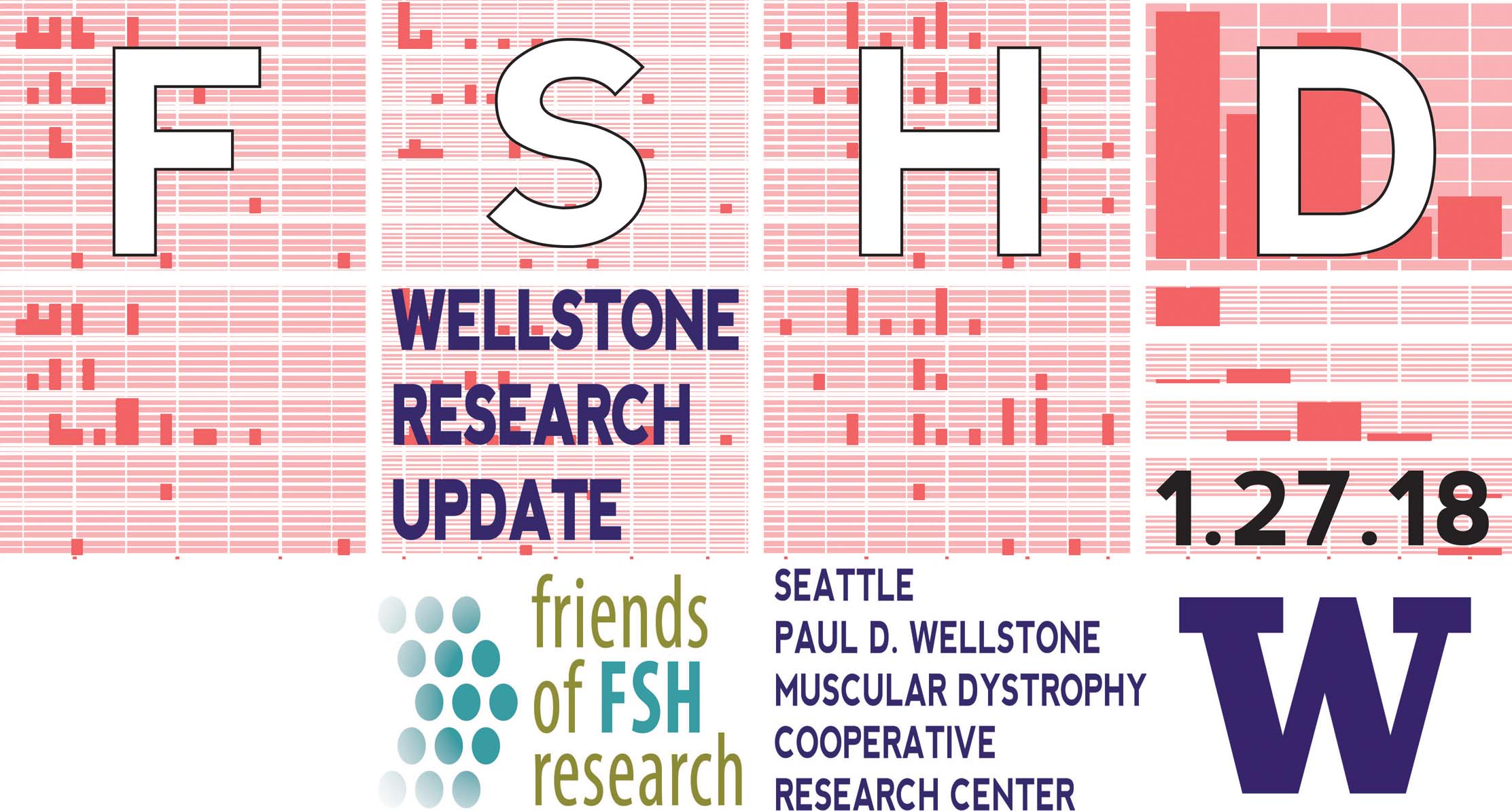 Please join the Seattle Wellstone Center along with Friends of FSH Research in a Research Update at 1pm to 4pm on January 27, 2018 prior to the auction. We will discuss recent research advances and the FSHD Clinical Project of the University of Washington NIH-funded Paul D. Wellstone Muscular Dystrophy Cooperative Research Center. Speakers will include researchers from UW such as Drs. Joel Chamberlain, Stephen Tapscott, and Leo Wang.
The meeting will be held in the Bellevue II Room, 3rd floor at the Hyatt (Hyatt Regency Lake Washington at Seattle's Southport). As mentioned above, it concludes at 4pm to provide time to get ready for our Annual Auction at 5pm.
Please RSVP to connect@fshfriends.org so ensure enough seating.