Posted by Friends of FSH Research on Feb 7, 2022
Gold Sponsor

Fulcrum is focused on improving the lives of people with FSHD and other rare genetic diseases by developing medicines that target the root cause of disease. Fulcrum is proud to support Friends of FSH Research's "Spring Forward to a Cure" event to raise awareness of the critical need for research that can lead to new treatments.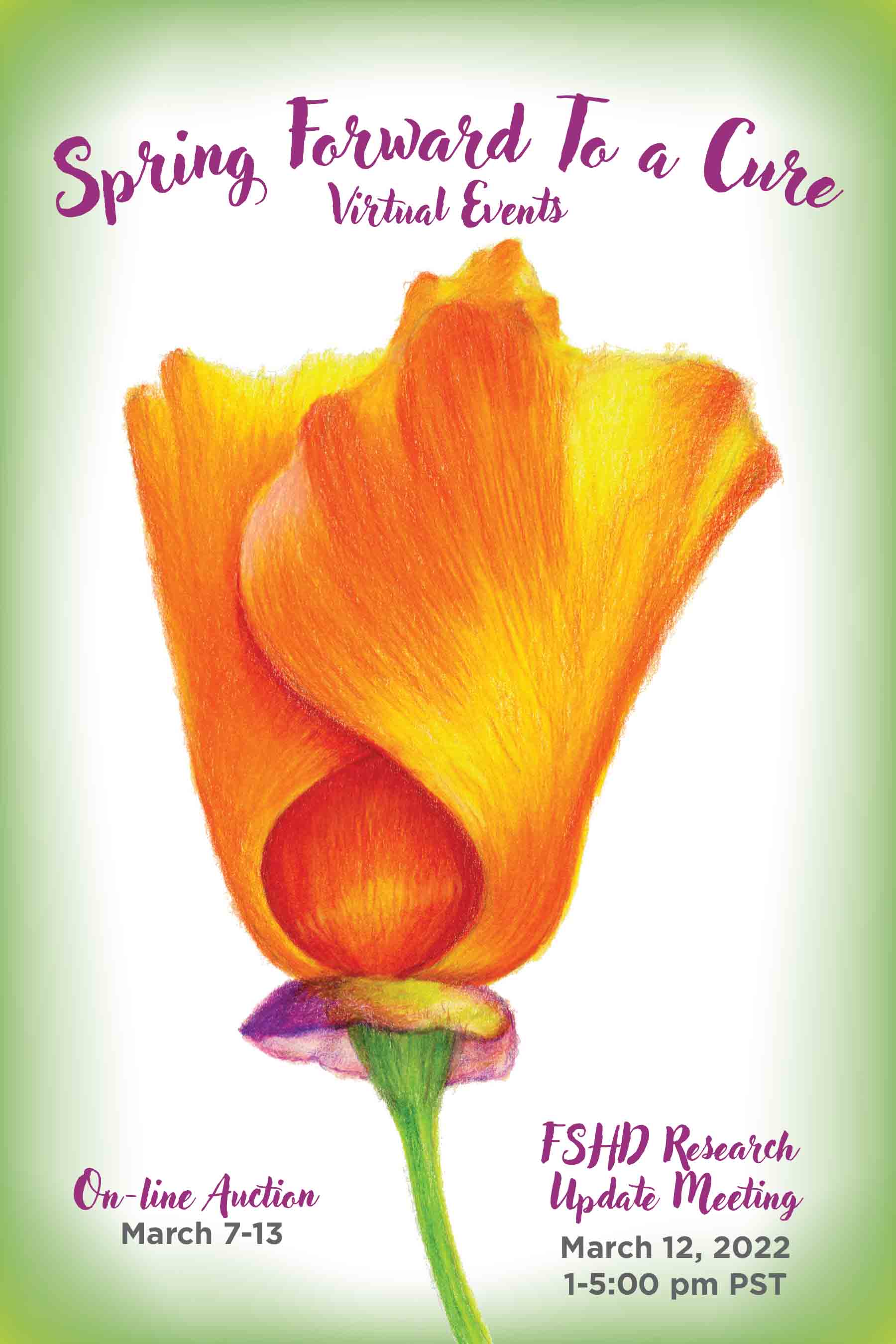 Silver Sponsor

Dyne Therapeutics is building a leading muscle disease company dedicated to advancing innovative life-transforming therapeutics for people living with genetically driven diseases. We are pleased to sponsor Friends of FSH Research's "Spring Forward to a Cure" event.
Due to the risks of gathering while the Coronavirus pandemic is still going on, we are taking the Friends of FSH Research Spring Forward Towards a Cure event virtual. The safety of our donors and volunteers is our top priority, and this was the only way to ensure we fully did our part.
Please support critical FSHD research by joining our "Spring Forward to a Cure" Online Auction. Bidding began on Monday March 7th and will continue through Sunday March 13th, 5pm PST.
The meeting has concluded. The video, along with all the questions and answers, will be posted soon.
If you would rather just donate to research, go directly to Fund-a-Cure, or use your mobile to text 4ACURE to 44321.
Stuff For You
Now available - Awesome FSHD Research T-shirt with the below logo. Proceeds going to further FSHD research. Click here to view the options.
The Muscle Cell Pendant was created by an artist for one of our annual auctions. The textures of the pendants are created from an image of the muscle cells of patients diagnosed with FSHD.