Posted by Gregory J Block MSc PhD on Jan 26, 2015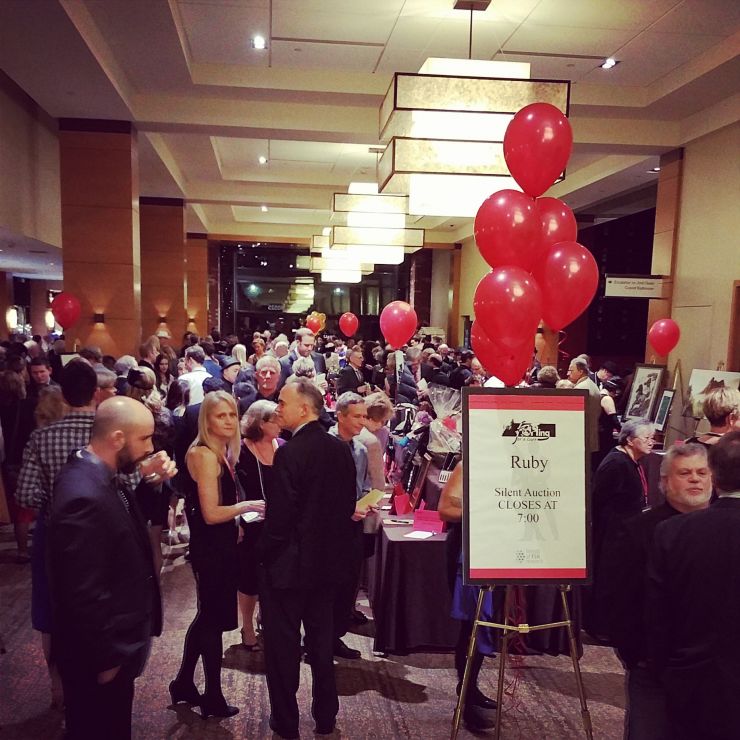 The last of the balloons have popped, everything delivered, and the rental truck returned. Now we are finally realizing how successful this year's auction really was.
We already knew that it was the highest attendance ever, and even though we were in the larger Olympic Room, we had to cut off ticket sales. Then we started to get an inkling that the night would be interesting when the Superbowl tickets went for $9,000. And then during Fund-a-Cure, so many of you raised your paddle at the $100 level (some multiple times!) that it alone raised over $13,000, just at that $100 level. Your generosity was stunning and really shows that every donation, no matter the size, from $5 to $5,000, makes a difference.
With your support we raised over $270,000, 100% of which will go to fund FSH research! This has been our most successful FSH auction ever. So even though we sometimes just want to take a break, especially right after the annual auction, we always remember that FSH never takes a break. In fact, right now a new round of research proposals are being carefully reviewed in order to continue to push to a cure, while making judicious use of the funds you have provided.
— Rick, Terry, Greg, and the board of Friends of FSH Research