Posted by Amanda Rickard on Jul 18, 2016
Originally published in Genea Biocells Newsletter by Amanda Rickard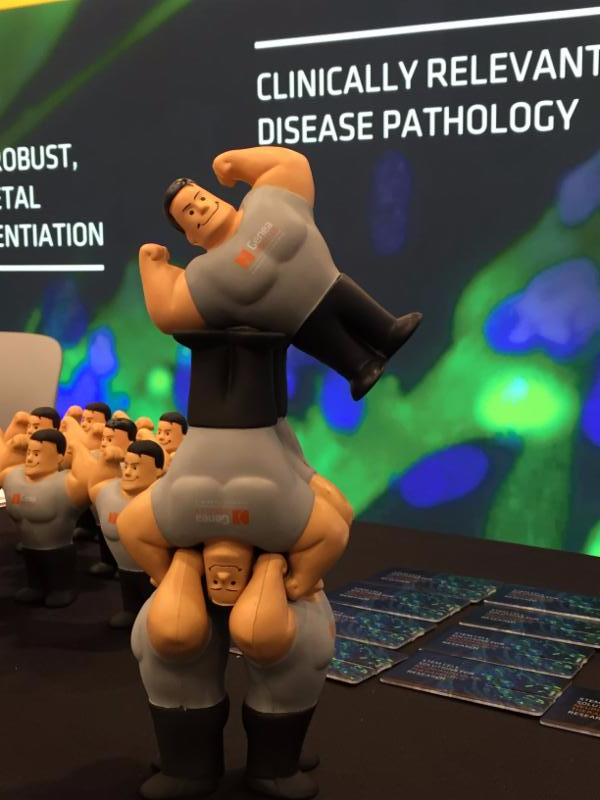 This year at ISSCR we were joined by the loveable character Myotube Mike. Mike was charged with the task of spreading awareness of muscle diseases and raising money for the Friends of FSH Research organization
500 Myotube Mikes have been released to the world to carry out this role. If you were lucky enough to snag a Myotube Mike you now carry great responsibility. When asked about your stress reducing friend you must respond to say that Mike is a crusader for muscle disease awareness. Many know about Duchenne Muscular Dystrophy or Motor Neuron Disease but have never heard of relatively common adult muscle diseases like Facioscapulohumeral Muscular Dystrophy (FSHD) and Myotonic Dystrophy. Until recently research and appropriate models of these diseases were lacking and thus therapeutic avenues stunted. More research and research funding is needed to help patients suffering from those diseases.
Genea Biocells is continuing our campaign to promote muscle disease awareness and to, this year, raise money for Friends of FSH Research by donating money to the foundation for every #MyotubeMike4FSHD 'hashtagged' share of a Myotube Mike image on Facebook, Twitter or Instagram. There may be generations who are not quite sure what a hashtag is or how to use it so we are going to make this very simple...
Search for #MyotubeMike4FSHD on Facebook/Instagram/Twitter, share/like your favorite pic and we will donate money to Friends of FSH on your behalf.
For those who received a Myotube Mike at ISSCR 2016 feel free to upload your own hashtagged pics of Myotube Mike traveling the world spreading the word about muscle diseases. The most interesting/innovative picture will be featured in our next quarterly newsletter.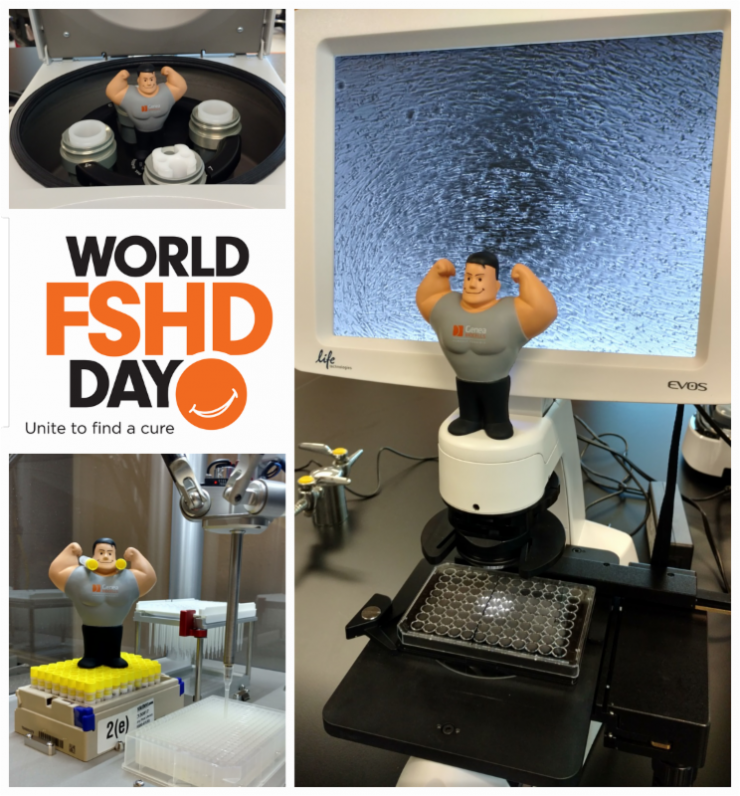 For more information on Myotube Mike contact us at info@geneabiocells.com or for more information on FSHD and the Friends of FSH Research organization see fshfriends.org.