Posted by George Shaw on Aug 20, 2016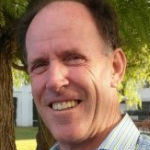 This grant covers travel and lodging for Hugh Dawkins and Richard Roxburgh for ENMC's Global FSHD Registry Framework: Stakeholder workshop which will revise the core data elements and standards of care for clinical trial readiness and recommendations on registry structure.
Although a relatively small grant, that lack of funds was standing in the way of more complete representation by stakeholders worldwide. Friends is able to help in situations such as this, providing key funding in short order, making optimum use of your generous contributions.