Posted by George Shaw on Jan 7, 2014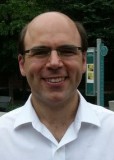 Partial funding provided by a two-year grant to the lab of Michael Kyba from Friends of FSH Research.
Abstract
Background: Facioscapulohumeral muscular dystrophy (FSHD) is caused by epigenetic alterations at the D4Z4 macrosatellite repeat locus on chromosome 4, resulting in inappropriate expression of the DUX4 protein. The DUX4 protein is therefore the primary molecular target for therapeutic intervention.
Methods: We have developed a high-throughput screen based on the toxicity of DUX4 when overexpressed in C2C12 myoblasts, and identified inhibitors of DUX4-induced toxicity from within a diverse set of 44,000 small, drug-like molecules. A total of 1,280 hits were then subjected to secondary screening for activity against DUX4 expressed by 3T3 fibroblasts, for absence of activity against the tet-on system used to conditionally express DUX4, and for potential effects on cellular proliferation rate.
Results: This allowed us to define a panel of 52 compounds to use as probes to identify essential pathways of DUX4 activity. We tested these compounds for their ability to protect wild-type cells from other types of cell death-inducing insults. Remarkably, we found that 60% of the DUX4 toxicity inhibitors that we identified also protected cells from tert-butyl hydrogen peroxide, an oxidative stress-inducing compound. Compounds did not protect against death induced by caspase activation, DNA damage, protein misfolding, or ER stress. Encouragingly, many of these compounds are also protective against DUX4 expression in human cells.
Conclusion: These data suggest that oxidative stress is a dominant pathway through which DUX4-provoked toxicity is mediated in this system, and we speculate that enhancing the oxidative stress response pathway might be clinically beneficial in FSHD.
See Grant Development of anti-DUX4 therapeutics for FSHD Grant.
See full published paper in the journal Skeletal Muscle.