Posted by Gregory J Block MSc PhD on Feb 1, 2016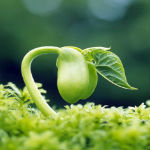 Come visit this FREE two day festival, May 6th & 7th, to learn from experts about garden design, sustainability and the environment. Here's a partial list of seminars:
Debra Prinzing - American Grown / Slow Flowers
Greg Butler - A Dry Sense of Humus
John Albers - Sustainable Garden Design
Sue Goetz - Herbal Gardening and Spa Products
Robin Haglund - Growing a Year-round Hummingbird Habitat
Christina Salwitz - Eat your Landscape - Designing with Edibles
Debbie Teashon - Good Libations - Concocting Cocktails from the Home Garden
Shop for wonderful local handmade art with a nature theme.
And plantaholics will have plenty to choose from specialty nurseries where you are are sure to find something delectable to spice up your garden!
For more information see springgreenartfest.com