Posted by Gregory J Block MSc PhD on Oct 22, 2014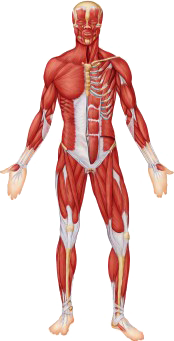 Pacific Science Center is excited to present three days of live demonstrations, interactive exhibits and talks for school children, families and citizen scientists interested in learning more about the exciting world of life sciences and the key role research plays in our daily lives.
The eighth annual Life Sciences Research Weekend at Pacific Science Center takes place Friday, November 7 through Sunday, November 9, 2014. This experience promises guests hands-on science and face-to-face time with the nation's top research scientists from companies and research institutions across Washington state.
Participating Companies/Organizations:
Accium BioSciences
American Chemical Society, Puget Sound Section
Benaroya Research Institute
Emergent Product Development Seattle
Fred Hutchinson Cancer Research Center
Friends of FSH Research
Infectious Disease Research Institute (IDRI)
Institute for Systems Biology (ISB)
Iverson Genetic Diagnostics
Northwest Association for Biomedical Research (NWABR)
Pacific Science Center: Science Communication Fellows
Seattle Biomed
Seattle Genetics (Saturday only)
Shoreline Community College: Amgen Biotechnology Experience
The Hope Heart Institute
University of Washington Biochemistry: Computer Science and Engineering and Center for Game Science
University of Washington Bioengineering and Biomedical Engineering Society
University of Washington Chemistry: David Ginger Lab
University of Washington Genome Sciences
University of Washington Pathology: Kaeberlein Lab
UW Medicine, South Lake Union Group (SLUGS)
University of Washington Molecular Engineering & Sciences Institute (MolES) and Washington Nanofabrication Facility (WNF)
University of Washington Neurobiology & Behavior Community Outreach
University of Washington School of Nursing
Washington State University: Horticulture Department
ZymoGenetics, a Bristol-Myers Squibb Company
Entry to this event is included with the price of general admission - FREE for Pacific Science Center members. For more information please contact Val Kravis at vkravis@pacsci.org or (206) 443-2937.
Media Sponsor: KUOW 94.9 Public Radio