Posted by Friends of FSH Research on Jul 23, 2020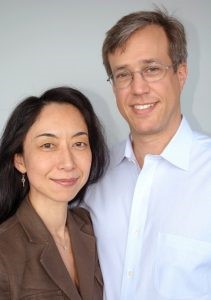 Back in January, which with the current events seems like a lifetime ago, Dr. Peter Jones gave a presentation at the Science Meeting that is held earlier in the day of our Annual Auction. His intriguing topic was on a low-cost FSHD diagnostic that his lab developed and was validating through free testing of potential FSHD patients and their close relations. In listening to Dr. Jones' talk, it became quite clear that he was several steps ahead of others in not only fulfilling the need for a low-cost diagnostic, but also enabling the sampling (saliva) to be performed by the individual at home. And with the backing of donors, he was providing this service for no cost. Friends determined to help the Jones lab through a grant (Improved, accessible, and affordable FSHD diagnostics), and further, to help establish connections with additional pools of patients. To this end, and to help stretch every grant dollar to its fullest potential, Dr. Jones is now in communication with Drs. Statland and Tawil to provide information on this research test (diagnostic) to participants in a study recently co-funded through a grant (Motor Outcomes to Validate Evaluations in FSHD (MOVE FSHD)). He is also in communication with the Tapscott lab regarding available patient samples that will again make double use of grant dollars, while helping validate this diagnostic.
Peter and Takako Jones, husband and wife, are co-investigators in FSHD research.