Posted by Bonnie DeCaro-Monahan on May 10, 2017
GiveBIG by midnight tonight!
Thanks to our
GiveBIG Ambassadors,
we're thrilled to announce that
this year your GiveBIG donations
up to $12,000
will be MATCHED!
Yes, the FIRST $12,000 in
donations received will be matched,
DOUBLING your gift instantly!
Make your donation today.
Follow our progress on Facebook.
Note that all GiveBIG donations need to be made through our page at the Seattle Foundation, To qualify for the $12,000 matching funds pool, please ensure your donation through the GiveBIG site is made prior to midnight on May 10, 2017.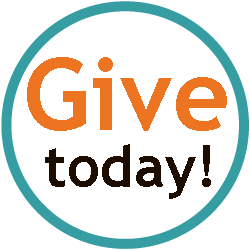 In addition, your employer may have set up a matching funds donation, so don't forget to check the list when making your gift.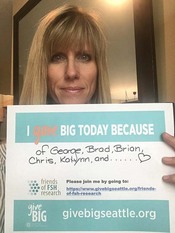 Help spread the word on social media! and post your #UnSelfie today! If the button does not work in your browser select this link.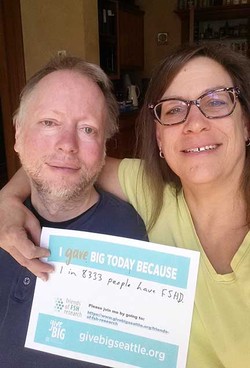 Our deepest gratitude to our community and all those who have believed in and supported our mission. Our dedicated board members, our volunteers, and our donors have all made it possible to stimulate new interest in FSHD research and to fund important studies which have helped to bring us closer to finding a treatment.