Posted by Friends of FSH Research on Feb 23, 2021
Friends of FSH Research is excited to host our annual FSHD Research Update Meeting on Saturday February 27, 2021. The meeting is open to everyone including people and families living with FSHD as well as interested donors. Normally, this meeting is held in conjunction with our annual gala; however will be held virtually in conjunction with a virtual gala due to COVID-19. We hope this will allow more people to attend and learn what's currently happening in FSHD research.
The event is free but you must pre-register to receive the meeting link. Get additional information and/or register to participate.
We will be sending out the final agenda the week of February 22, 2021 along with the link for joining the meeting. We will start the meeting promptly at 11:00 am. Each speaker will present for 10 minutes with 5 minutes for questions. We expect to finish around 2:30 pm.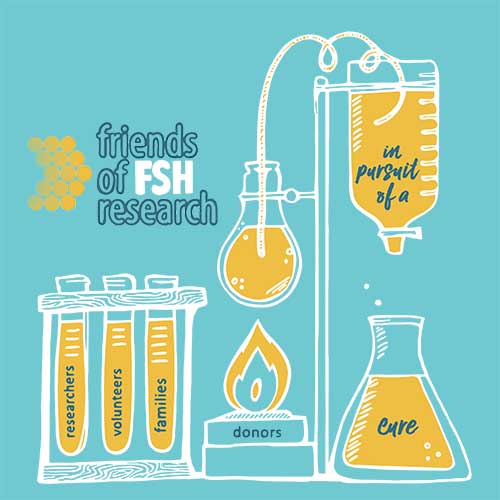 And now available is the t-shirt, with proceeds going to further FSHD researchers like those who will be presenting at the conference. Click here to view the options.